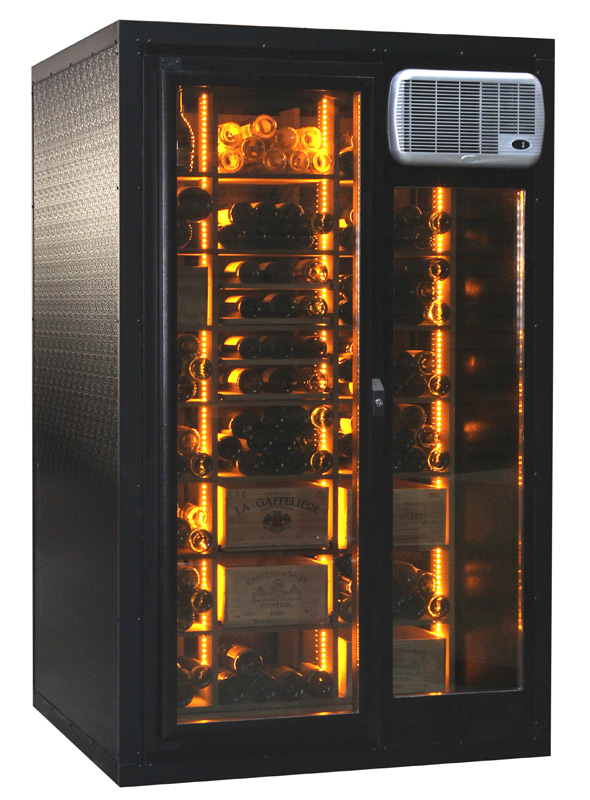 Model option:
glass door + glass side + led lighting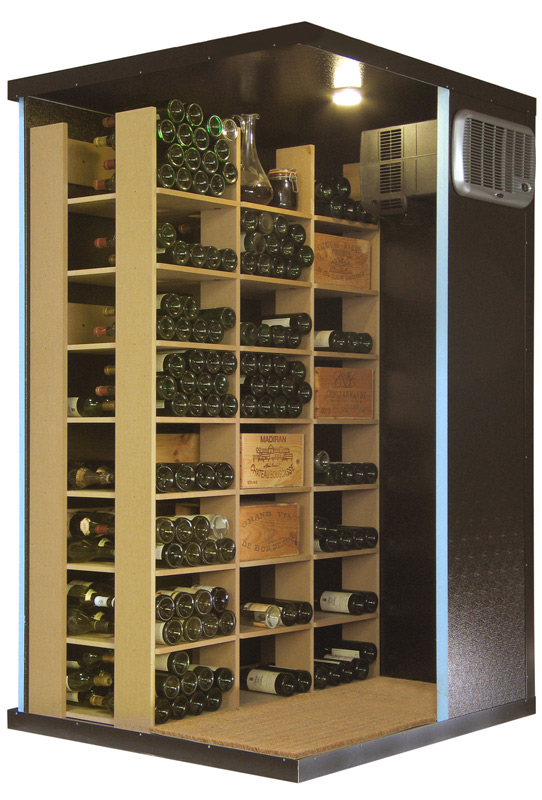 Capacity: 600 bottles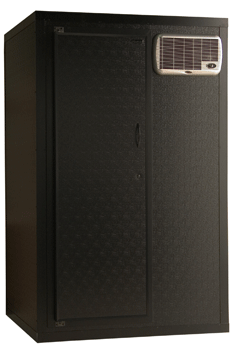 It can be dismantled in the same way subsequent to a more.
The Cavispace provides a considerable stockage capacity in relation to its size, thanks to a specific study of racks.
The Cavispace is manufactured using high performance materials ( aluminium structure interior/ exterior and extruded polystyrene insulated).
The Cavispace assures perfect conservation and maturing of your wine.
Air-conditioning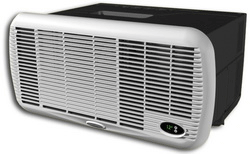 Temperature management by microprocessor, adjustable from 11° to 16°
Humidity from 60% to 80% RH (Relative Humidity)
Power: 586 watts
Sound level 36 db/tm, 31db/3m.
Options